Contents and compilations published on these websites by the providers are subject to German copyright laws. Reproduction, editing, distribution as well as the use of any kind outside the scope of the copyright law require a written permission of the author or originator. Downloads and copies of these websites are permitted for private use only.
The commercial use of our contents without permission of the originator is prohibited.
Copyright laws of third parties are respected as long as the contents on these websites do not originate from the provider. Contributions of third parties on this site are indicated as such. However, if you notice any violations of copyright law, please inform us. Such contents will be removed immediately.
We respect all copyrights and are legally represented in the event of a warning letter.
All texts, graphics, photos or other images, logos, audio clips, slogans, button symbols, trade names or word software and other content on the SR website belong exclusively to SR or its corresponding content providers, with the express, prior written consent / license / contract of the / with the respective author (s).
The following images are subject to the copyright of ©eRecht24.de, with the permission of ©eRecht24.de: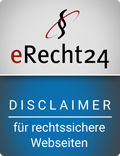 The photos of our artists are subject to their own copyright, with their written permission:
©Becky Gaber; ©Sandra Bullet; ©Steve Glasford; ©Scott Foster Harris.
Further images, graphics, logos, photos etc. on this website are subject to Copyright ©SHANON RECORDS.
The intellectual property of others / licenses / transfer of use / usage contracts:
We take great care not to violate the copyrights of others, and adhere to the respective agreements and licenses, also with regard to the naming of the authors, insofar as this is required by the respective agreement / license / usage agreement.
If owners of intellectual property rights believe that SR infringes their intellectual property rights, you can send the following information in full to us:
The following information is required:
1. A precise description of where the allegedly infringing material is located on the website (product, URL);
2. A precise description of the allegedly injuring work or material;
3. An electronic or physical signature of the person authorized to act on behalf of the owner of an allegedly injured exclusive;
4. A statement by you that you are in good faith that the controversial use of the material has not been authorized by copyright or any other proprietor, its agent, or the law;
5. Information sufficient to contact us, such as your full name, address, telephone number and email address, possibly. legal approval, etc .;
6. A clear identification of the intellectual property rights that you claim will be infringed by the website (eg "abc copyright", xyz market, reg. No. 1234567890, registered 1/2 /19 etc.);
7. A statement by you that the above information is correct and that you are clearly the copyright owner or that you are authorized to act on behalf of the intellectual property owner whose alleged exclusive right is allegedly infringed.
Note: To clarify these matters, please contact us via our contact form.
In the case of a clear, verifiable violation of the law, we will remove such content immediately. We respect all copyrights and we are legally represented in the case of a warning letter